ScriptString is thrilled to announce the launch of Document Knowledge Management (DKM) now available on AWS Marketplace. DKM is one of the products on our AI platform designed to innovate and act with speed. ScriptString is thrilled to announce the launch of Document Knowledge Management (DKM) now available on AWS Marketplace. DKM is part of AI products available on ScriptString AI Platform, designed to deliver a seamless customer experience and drive value faster. AWS Marketplace is a digital catalog with thousands of software listings from independent software vendors that make it easy to find, test, buy and deploy software that runs on Amazon Web Services (AWS). DKM is coming soon to AWS GovCloud — AWS Regions designed to host sensitive data, regulated workloads, and address the most stringent U.S. government security and compliance requirements.
Powered by Amazon and Nvidia, and built-in alignment with the AWS Well-Architected Framework, ScriptString DKM is a cloud-native knowledge extraction, consolidation, and discovery platform that fuels business growth with artificial intelligence (AI) and machine learning (ML).
Built with security in mind, the solution provides APN Partners immediate value with frictionless onboarding to deliver enterprise knowledge management with speed while compressing timelines to meet any compliance and security standards.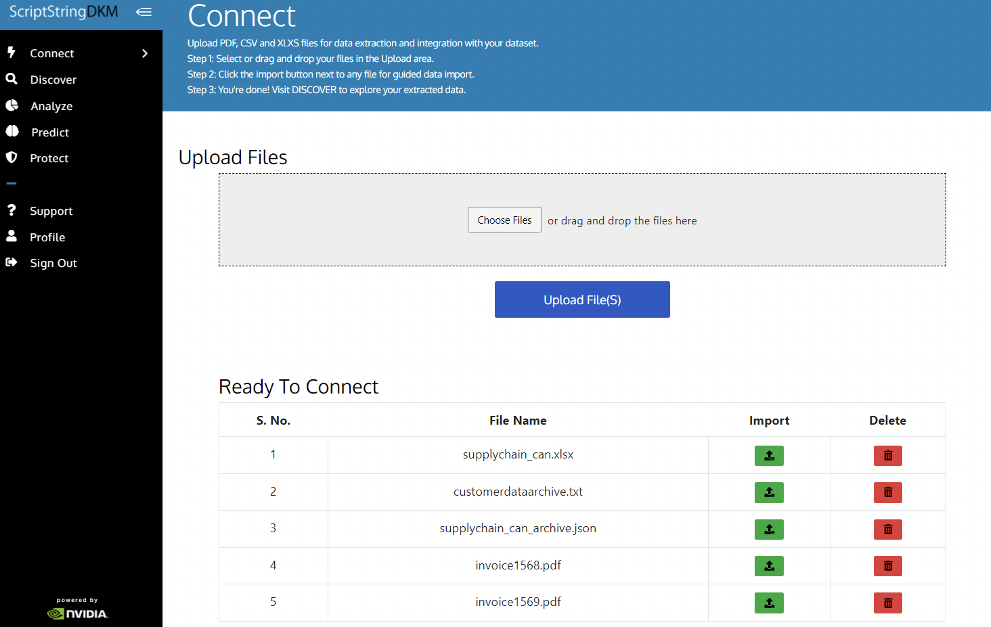 Experience the evolution of knowledge management with ScriptString DKM:
Boost your revenue and grow your profit margins.
Add next-generation knowledge management technology to your portfolio of value-added services and improve your competitive advantage.
Save time on data connections and integrations.
Flexible business arrangements and white-label capabilities.
"The inherent challenges with traditional knowledge management solutions are numerous and compounded by the vast and growing quantities of data, the decentralized nature of operations, and disparate systems. ScriptString DKM eliminates wasted time and energy spent on manual document processing and data consolidation so you can focus on growing your business with data-driven insights and results," said Sheldon Sawchuk, Head of Product, ScriptString.
ScriptString DKM automates knowledge extraction in a fraction of the time and at a fraction of the cost to provide full visibility of all connected data and documents in real-time, without relying on IT.
Leverage the power of AI and ML to connect, consolidate, and discover the hidden knowledge in your data. No tagging? No mapping? No problem. ScriptString DKM applies a company's unique business logic to define data relationships, reveal hidden insights, and identify anomalies, errors, and duplicates — regardless of source or format.
For more information, watch our short teaser
About ScriptString: ScriptString is a Toronto-based software company that provides solutions to help organizations accelerate data-driven decisions and experience the value, responsiveness, and predictiveness of their data.